The Etsy marketplace is a must-take advantage for businesses offering handmade goods, vintage things, and craft supplies. It is the fourth US-based most popular eCommerce site according to monthly views.
Selling on Etsy has several advantages in addition to its sizable user base.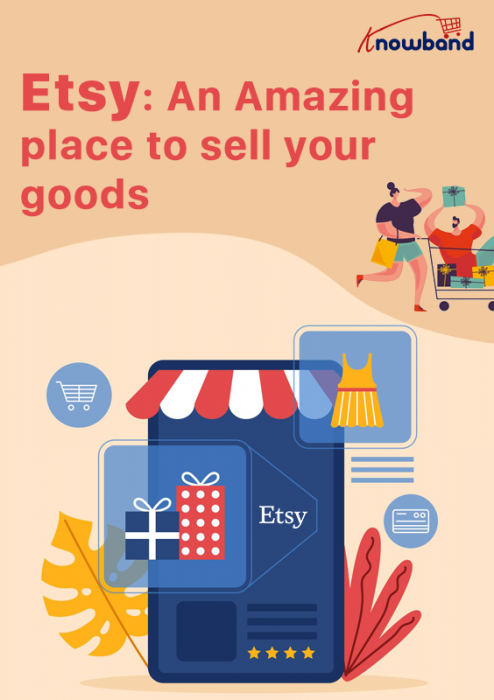 Simple to Set Up and Launch
Etsy offers retailers all the tools they require to rapidly set up their stores and start taking orders. Users need thorough guidance in the process of establishing their business. Constructing their storefront, setting up payment and billing options, and selling products using a step-by-step manual will be helpful. Brands have the assistance they need to launch an Etsy shop. This includes professional advice from the marketplace and seasoned sellers.
Wide-Ranging Buyer Pool
The fact that Etsy is well-known to everyone (remember the 90 million active users statistic?) is one of the site's key advantages. This indicates that you already have a market to advertise your stuff to. Buyers visit Etsy in search of unique items, as opposed to larger eCommerce sites. Ideally, this implies highlighting unique finds rather than a product with dozens of similar entries.
This is the place for you if your business aligns with Etsy's goal of providing customers with rare, handcrafted, vintage things. Do your homework to understand what is already available to find your niche and differentiate your store from others. This assists you in luring customers who already invest time on the website.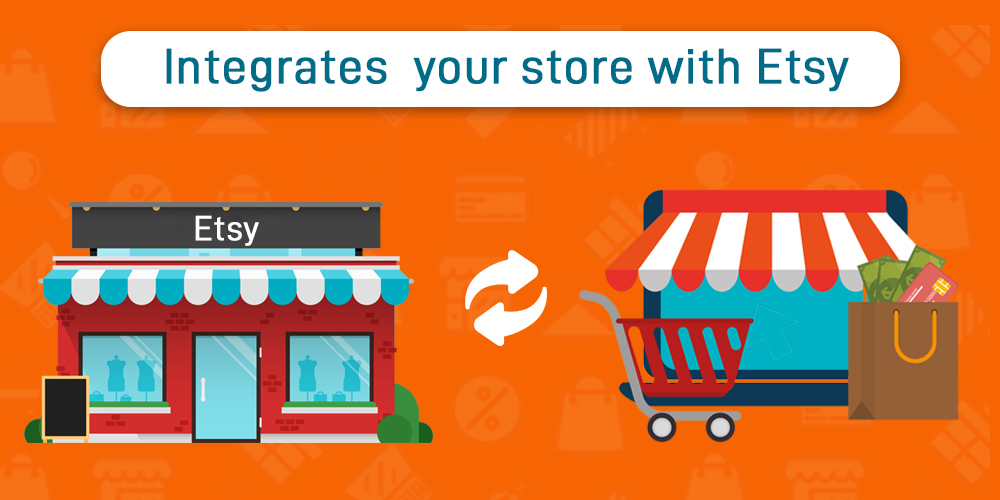 Dedicated to the Success of Small Businesses
Etsy assists smaller companies in successfully marketing their goods to customers. Etsy promotes itself as a network of sellers that intends to connect with millions of shoppers who are looking for unusual things. It does this through its slogan, "Keep Commerce Human."
Additionally, Etsy offers qualified sellers a seller protection program. This can aid owners of small businesses in navigating the complex customer service issues presented by internet sales. The case system on Etsy enables merchants and buyers to collaborate to resolve order-related problems.
The numerous assistance options Etsy provides, even after initial setup, demonstrate a dedication to the success of the stores on its platform. Retailers can get assistance from its Help Center with shop management, listing creation, financial management, event marketing, and promotions. A community forum of seasoned sellers is available to respond to particular queries. Also, we can offer feedback if the well-organized information here still leaves a seller with questions. To support companies through each milestone, a seller manual is also provided. This manual helps expand their business.
Also read: HOW TO INSTALL PRESTASHOP ETSY MARKETPLACE INTEGRATION IN STORE?
Marketing Resources
Etsy provides advertising solutions on its website with Etsy Ads, which may display items across the whole Etsy network. This includes Etsy Search, Category Pages, and Market Pages on both Etsy.com and the Etsy app. Your listings will stand out more and be more accessible to customers who are more likely to purchase as a result. Additionally, Etsy sellers have the option to hold deals and promotions in their stores.
The statistics that are present about your sales are another advantage of selling on Etsy. You can track the activity in your store, the source of visitors, and how customers interact with your listings via the Shop Manager app. We can inform about future marketing prospects and we can examine trends through this.
Additional information shows how visitors locate your store and which Etsy advertisements are generating more business. To assist you in increasing conversions, there are readily available marketing tools as well as advice on how to access performance statistics.

Conclusion
Etsy has been operating for a while and gives sellers a wealth of resources to develop a profitable business. It's a perfect fit for companies with distinctive products who need resources and support to thrive because of its dedication to assisting small firms.
Would you like to sell on Etsy? Learn how our direct integration can enhance your brand's sales by sending us an email at support@knowband.com. Additionally, we can help you with any special requests or modifications needed to meet your business objectives.