A marketplace that functions as an intermediary between clients and artists, crafters of handmade items, or collectors of vintage items. Furthermore, Etsy Prestashop API Integrator gives a unique stage to the merchants to display their items. This way they can spread awareness in regards to their items services with the help of this platform. Moreover, it is also essential to provide the best services to the clients visiting the stores. Purchasers like to have choices and choices to look over.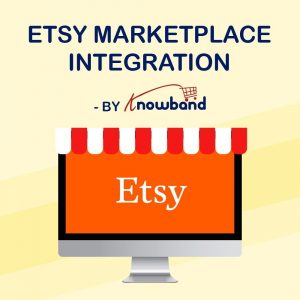 Henceforth, the marketplaces are competing to win the merchants and offer incredible services to them to associate with their stores. Etsy has more than 25 million visitors each month that offers a wonderful chance to contact a bigger audience network.
Etsy Prestashop API Integrator offers some incredible features such as a user-friendly interface and bulk product uploading with ease. Furthermore, this module allows mapping of Prestashop store products attribute and category with the Etsy marketplace attributes and category. This plugin even permits the admin to design shipping templates. Etsy Prestashop API Integrator supports the secondary language.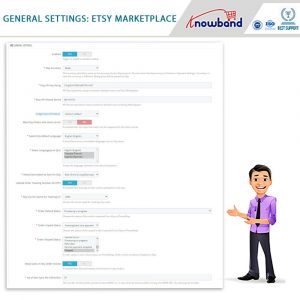 How to design a shipping template according to Etsy Prestashop API Integrator? 
Besides the above features, Prestashop Etsy API Integrator offers some advanced features, Shipping Template Management is one of them.
Shipping Template Management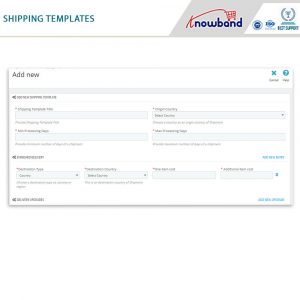 The shipping template management feature offered by Prestashop Etsy Integration Module helps store admin to create the shipping profiles. Furthermore, the admin can map these created shipping profiles to the different Profiles made under the Profiles Management.
Profile Management feature helps admin to select the basic settings to list the product like – Etsy Store (country-wise), Currency, Language, and Shipping Profile. Moreover, the Store administrator can add an image for each profile utilizing the Size chart image feature. Moreover, image will be added to the Etsy marketplace as an additional image.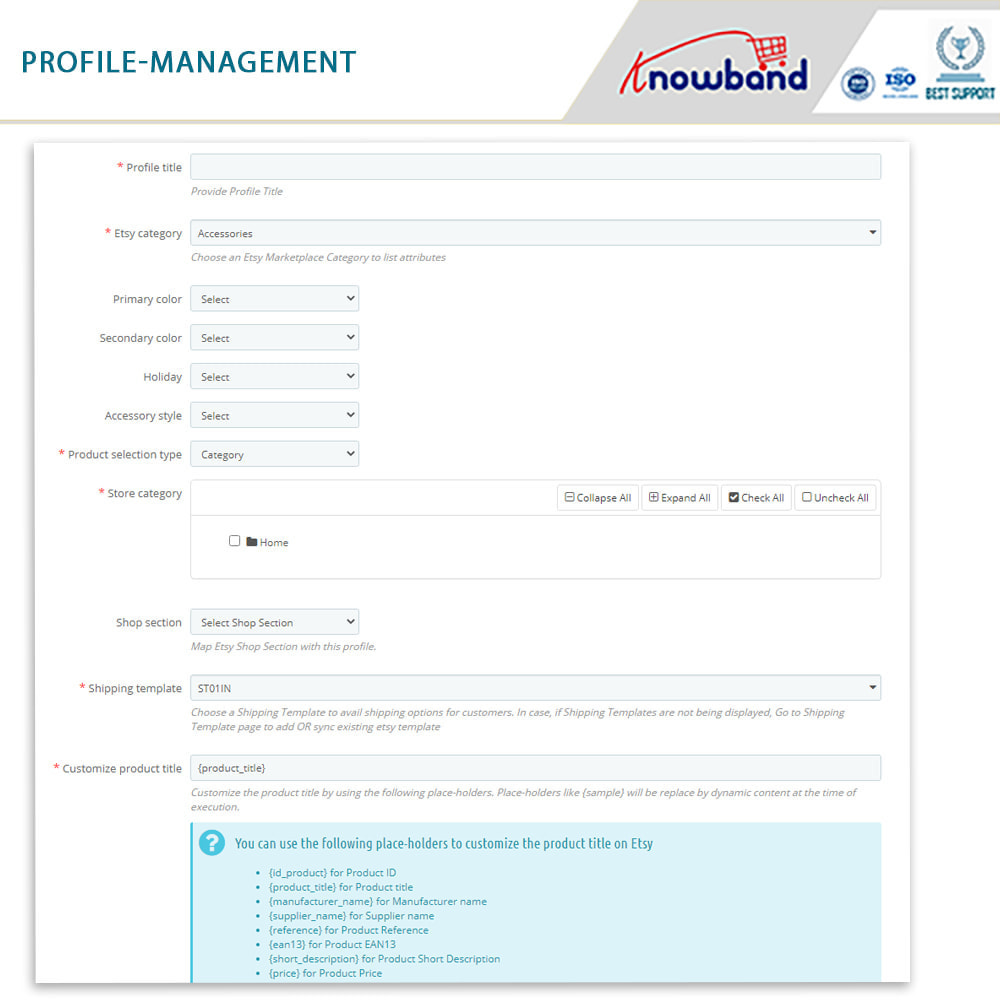 Additional features offered by Etsy Prestashop API Integrator
1.Etsy Prestashop API Integrator offers Synchronization
CRON settings are offered by the synchronization tab that can be utilized to automate all the cron settings. Thus, utilizing this Synchronization tab administrators can without much of a stretch sync categories such as product status, order status, language sync, order status update, and so forth.
2.Etsy Prestashop Connector offers sales report
The sales report tab provided by Etsy PrestaShop integration plugin allows merchants to envision the order as well as revenue report. Moreover, it permits the administrator to check the sales report for Etsy shop orders. So this will help the administrator to track the sales report utilizing PrestaShop Etsy Integration Extension.
Why did Knowband plugins recommend for eCommerce store owners?
Knowband plugins are designed to enhance the functionality of your eCommerce platforms. Whether you have an eCommerce store on Prestashop, Opencart, or WooCommerce, you may drop a mail at support@knowband.com in case of any query. 
Knowband, an e-commerce service provider company, has fostered an interface for the Prestashop storekeepers that can help them begin selling on the Etsy marketplace. By diminishing the time associated with the manual listing process, the Prestashop Etsy integration addon saves merchants a lot of time. Moreover, the extension even offers them a feature to deal with the inventory and order for the Etsy shop orders from the Prestashop back office.