Nearly, 70% of the clients leave an eCommerce site after starting the buy and stay away for the indefinite future. Known as Shopping Cart Abandonment. Furthermore, it has now become an urgent issue for online retailers because it costs the greater part of their sales and their likely clients. Knowband offers PrestaShop Abandoned Cart Addon by which you can arrive at these clients who left their orders without finishing them. Besides PrestaShop Abandoned Cart Module, Knowband offers various other plugins to enhance the functionality of your eCommerce store.
Prestashop Abandoned cart addon 
This module provides a simple interface for the Prestashop store admin to follow the abandoned carts on their eCommerce store. Using the plugin, the store owner can now keep an eye on the visitor behavior. Moreover, owners can convert visitor into the client with regular email follow-ups too. Most importantly, the eCommerce store admin can easily break down the cart of the store guest. Also, store admin can send them updates via email.
 Abandoned cart email
An abandoned cart email is the foundation of online business. In simple words, an Abandoned cart email is a follow-up email sent to the person who has added items to their cart, continued through a part of the checkout and left the site without purchasing them. Shoppers who have left the website without completing the checkout process, an abandoned cart email designed for them.
Features Of Prestashop Cart Abandoned addon
 Beneficial For Conversions
Using Prestashop Abandoned cart addon, store admin can reduce the chances of high cart abandonment rates. Thus, this results in a potential increase in sales.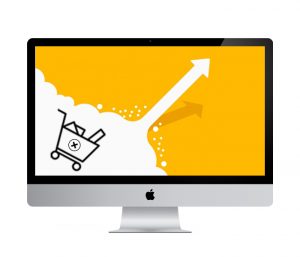 Tracking sales is an essential part of the eCommerce business. Furthermore, Prestashop Abandoned cart module helps in tracking and recovering lost sales. The addon helps to send discount or non-discount follow-up emails to abandoners. Besides that, using Prestashop abandoned cart reminder addon, the eCommerce store admin can fix a time interval. Time interval after which the cart is marked as abandoned. The carts will be immediately added to the abandoned carts list if the delay is zero.
Helps Modifying Popup Template
Prestashop Cart Abandoned Addon permits you to make and modify reminder popup templates in large numbers and accordingly. The admin can redo the content of the popup accordingly.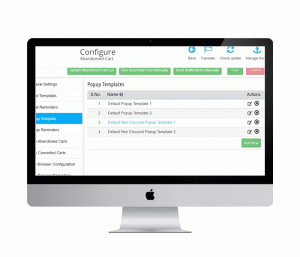 Prestashop Abandoned cart module shows a reminder popup to remind the clients about the things they left in their carts without purchasing. Also, the reminder popup consists of the list of abandoned cart items and the discount coupon code used by the clients to attain discounts.
Send Discounted And Non-Discounted Emails 
Abandoned Cart Serial Reminder permits creating, modifying, and also deleting numerous serial reminders for your eCommerce store. Whether discounted or non-discounted type, these cart reminders can include anything.
 Triggers Automatic Follow-up Emails
To update the abandoned cart list and send follow-up emails to respective clients, store admin can manually run cron jobs with this Prestashop Email Follow-up addon.
Track Abandoned And Converted Carts With Prestashop Abandoned Cart Recovery Email Addon 
Prestashop Abandoned cart recovery email addon offers a list view for total abandoned and converted carts at the eCommerce store. Including visitors and registered clients, store admin can track their abandoned carts by applying the required filters.
Offers Mobile Responsive Emails and Compatibility Support
Lastly, using the Prestashop Email Follow-up addon, the cart reminder emails triggered. Moreover, this module works smoothly on all kinds of mobile and tablet devices. On the other hand, this module is compatible with all Prestashop themes, provides multi-lingual support, and multi-store compatibility too.
Conclusion
Thus, abandoned cart emails are easy to use. Prestashop Cart Abandoned addon helps in attaining great length to bring back reluctant clients too. Abandoned cart email is the main strategy to notify and alert shoppers regarding the products in the cart. Knowband Prestashop Email Follow-up addon is the right alternative for eCommerce store admin.