PWAs are quicker and less space-consuming as well as offer a more extensive cluster of advantages to both the store owners and the clients visiting the e-commerce store. Building an e-commerce website on OpenCart PWA Mobile App Builder can do wonders for your business. Furthermore, building one for your business is as simple as a pie utilizing a ready-made extension i.e. a PrestaShop PWA Builder Module. Before you jump into that, you should go through the advantages that accompany a PWA (web application) for your PrestaShop Store.
Features Offered By PrestaShop PWA Mobile App:
Due to its rich highlights and opportunities for customizations, Progressive Apps are acquiring prominence among businesses consistently. PrestaShop PWAs & its hybrid versions have been labeled as the future of apps. Using this extension eCommerce businesses can flourish the most out of it.
Faster and Less Space Consuming
Progressive Web Apps (PWAs) are less space-consuming & quicker than conventional mobile apps (native apps). PrestaShop PWA Mobile App is quicker, even for eCommerce sites such as PrestaShop. The reason is the content of the page progressively downloads as the client continues browsing. PWAs coded in HTML, CSS, and javascript. Therefore,  named as 'Progressive Web App'.
Compatible with All Operating Systems
A single PrestaShop PWA application can run on each operating system. For instance on Android, iOS, Windows, etc as PWAs run on internet browsers. If compared with Native Apps, it is not possible because you would have to fabricate 2 native apps- one for android & another for iOS and that too in different programming languages. PrestaShop PWA Mobile App Maker makes this extension compatible with mobile phones. PWAs appear precisely like a native mobile app once the clients visiting your PrestaShop site add the PWA to the home screen.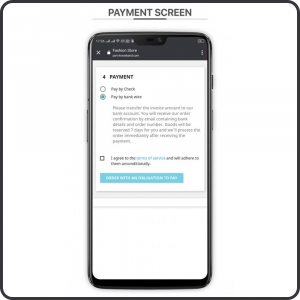 No Dependency On Mobile App Stores
Since PWAs are web applications, PrestaShop PWA publishing on the Play Store or App Store isn't necessary. Henceforth, there is no reliance on mobile app stores with PWAs.
Easily Accessed Through Browser
Progressive Web Apps are handily and shared by site/ app users using just a URL. New clients don't have to download and install the app before using it. Instead, it can be directly accessed through the PrestaShop web app from browsers & then choose to directly add it to their home screen. Furthermore, it would begin to act like a native app with the app icon on the home screen of the device and in the menu as well. Progressive Web Apps can likewise use most of the features of the smartphones/ tablets such as cameras, microphones, etc.
Push Notification
PWAs likewise permit you to send Push Notifications to the clients using the e-commerce store on mobile phones as a native app would.
Progressive Web App for PrestaShop Use Secure URLs
PWAs use secure URLs (https://) thus store merchants don't have to stress over the security concerns.
Progressive Web App for PrestaShop Are Easy To Maintain And Update
Progressive web apps are simpler to update as well as maintain. PrestaShop web app users don't have to manually update their PWAs.
Conclusion
Therefore, the PWA app for the PrestaShop store has become simpler and moderate, it's an incredible chance to go for these web applications. Using the PrestaShop PWA Builder module is a keen method to build your web app. KnowBand likewise offers local (Android and iOS) applications for PrestaShop.  If store merchants have any queries related to PrestaShop PWA Mobile App Creator, you can write at support@knowband.com.
To understand the Progressive Web App backend procedure, click below. Besides, Prestashop Progressive Web Apps, it design other addons as well. Therefore, if you want to check out, click here.