Prestashop Abandoned cart addon offers an easy-to-understand interface to the Prestashop store admin so that they can track abandoned carts on their website. Moreover, with the help of this addon, PrestaShop admin can watch out for the visitor behavior and convert them into the client with regular email follow-ups. The eCommerce store admin can also undoubtedly analyze the cart of the store visitors. Furthermore, store owners can send them updates through email.
The Prestashop Abandoned Cart Email Follow Up Addon makes it simpler for the e-merchants to diminish cart abandonment. Furthermore, it enhances the overall conversion of the site. This extension is compatible with GDPR(General Data Protection Regulation) Compliant Module. Also, this module comes with different features such as:
1.Visitor's Shop Behavior
Prestashop Cart Abandoned Addon analyzes visitor's shop behavior. This extension also tracks pending carts, helps store owners to better understand the shopping choice as well as the needs of customers. Furthermore, this helps store owners to market the products in a better manner.
2. Prestashop Cart Abandoned Addon Helps In Recovering Lost Sales
With Abandoned Cart Serial Reminder, store merchants can follow as well as recover lost sales by sending discount or non-discount follow-up emails to abandoners.
3. Prestashop Cart Abandoned Addon Boost Conversions
Prestashop Cart Abandoned Addon helps in boosting conversions by reducing the high cart abandonment rate. This leads to   improvement in the sales for your eCommerce website business. Therefore, this module is suggested to store owners.
4. Prestashop Cart Abandoned Addon Allows Send Automatic Cart Email
Moreover, the Prestashop Abandoned Cart Email Follow Up Addon, store merchants can send discounted reminder emails after a set delay for corresponding emails automatically.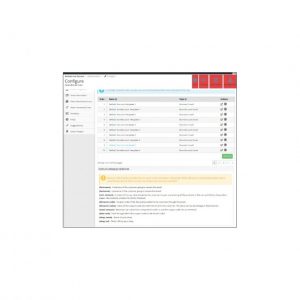 5. Popup Template
Prestashop Cart Abandoned Addon permits you to make and modify as numerous reminder popup formats store merchants wish to. PrestaShop admin can customize the content of the popup as per the needs of their website.
6. Choice Of Reminder Templates
Prestashop Email Follow-up addon gives flexibility to PrestaShop admin to decide from ready-made discount and non-discount templates. These templates can be modified as per business requirements.
7. Prestashop Cart Abandoned Addon Monitor Abandoned Cart Analytics
The Abandoned Cart Serial Reminder Module provides detailed cart statistics in the form of diagrams and pie charts. With the help of this module, the admin can easily compare the total Abandoned Carts vs Converted Carts. Besides that, Abandoned amount vs Converted amount, etc can also be monitored from the backend.
8. Track Abandoned And Converted Carts
Prestashop Abandoned Cart recovery email addon provides a list view for both- total abandoned and converted carts at eCommerce stores. Moreover, the store admins can easily track the abandoned carts of clients visiting your websites and registered customers by applying filters.
9. Prestashop Abandoned Cart Provide Test Mode Functionality
Prestashop Abandoned Cart Module gives the test mode option permitting you to set an email ID for testing purposes. This email is used for testing the follow-up cart abandonment emails too.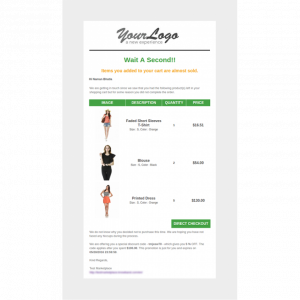 10. Compatibility Support
Most important feature of the Prestashop Cart Abandoned addon is, it is viable with all Prestashop themes. Second, it gives multi-lingual support to store admin and multi-store compatibility too.
11. Prestashop Cart Abandoned Addon Offers Mobile Responsive Emails
The cart reminder emails triggered using Prestashop Email Follow Up Addon impeccably work on a wide range of versatile and tablet gadgets. For instance, mobile phones and tablets.